Challenge

JMMB was founded in 1992 as the first money market broker in Jamaica. Now, with over 220,000 clients across operations in Jamaica, Trinidad and Tobago, and the Dominican Republic. Over the years Trend Media and JMMB have built an effective partnership across the Caribbean creating groundbreaking digital campaigns that yield formidable results.
For the month of November 2018 JMMB wanted to launch their Christmas & Express Finance Campaign in Trinidad & Tobago to create awareness and inform clients about their services and opportunities.
Solution

With the support of the Trend Media team in Trinidad & Tobago JMMB executed a combination of display ads and SMS copy to advertise their Christmas & Express Finance Campaign. They made use of the wide range of ad formats on LoopTT, including mobile & web interstitials.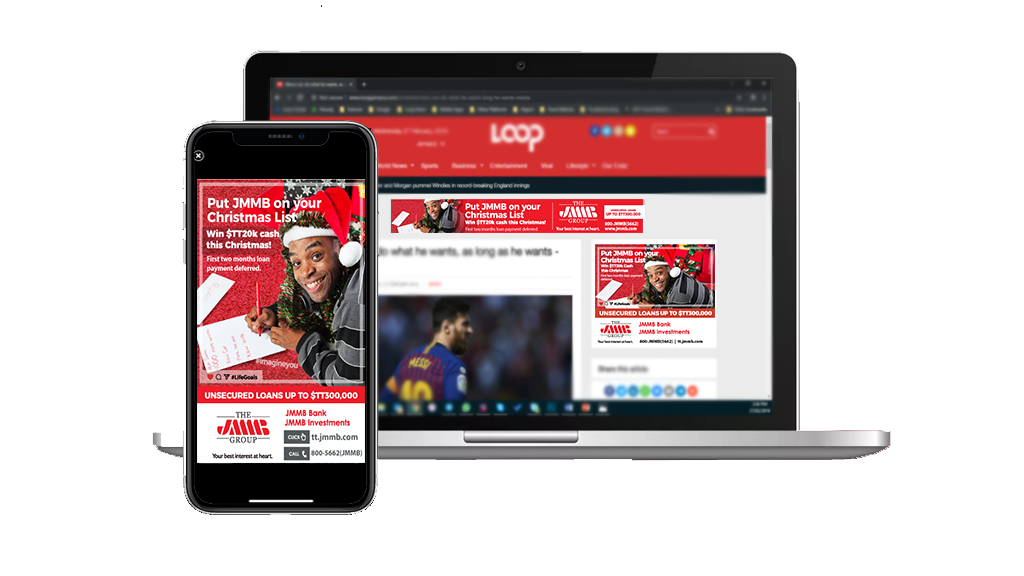 Results

The two solutions utilized SMS & Loop display both yield results above industry standards.
SMS campaign achieved a click through rate of 8.18%. While Loop Display with an industry standard of 0.10% CTR gained 0.20% for this campaign. The combined result of the platforms used for this campaign yielded a CTR of 1.08%