Challenge

With the desire to expand their customer base and create an online presence in the US, Sampar's created their Pack A Barrel promotion which offered Jamaicans abroad to fill barrel sized containers with local items that are delivered to the doorstep of friends and family anywhere in Jamaica. Challenges faced include:
Large target market based on both location and context.
Highly competitive CPCs in the US target market.
Solution

To ensure both high visibility and performance for the promotion, we decided to use both the Programmatic Web and Paid Social platforms.  Both video and static display assets were created for the campaign which allowed for ads to be served in multiple placements across the web, Facebook, Instagram, Messenger and the Audience Network (third party mobile websites and apps partnered with Facebook). Trend's strategy included:
Programmatic Web

Allocate higher % of budget to video assets based on consistent low CPCs and high engagement delivered on past campaigns.
Target diaspora with family and friends living in Jamaica.
Target locals with family and friends living in the US.

Paid Social

Allocate higher % of budget to display assets based on lower CPCs received and high CTRs via the Audience Network.
Target diaspora by layering location and interests in prominent Jamaican brands and news outlets like Jamaica Gleaner, The Jamaica Observer and Television Jamaica.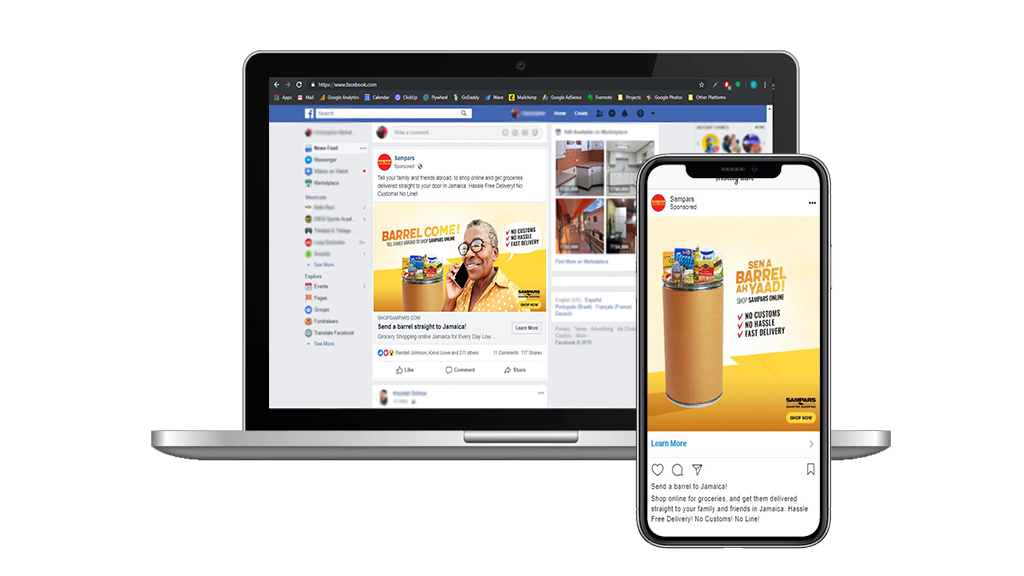 Results

Optimisations were made continuously throughout the campaign. These included pausing the video creative on paid social due to a dip in performance and allocating more budget to display on this platform. As well as, removing underperforming creative messages and sizes on both paid social and programmatic. Due to daily optimisations we delivered a CPC almost half as low as planned.
The campaign delivered 1.8 times the amount of planned engagement.
The campaign delivered a higher overall CTR than planned.
The  CPC was delivered $0.35 under the target despite high CPCs being observed in competitive target markets like the US.