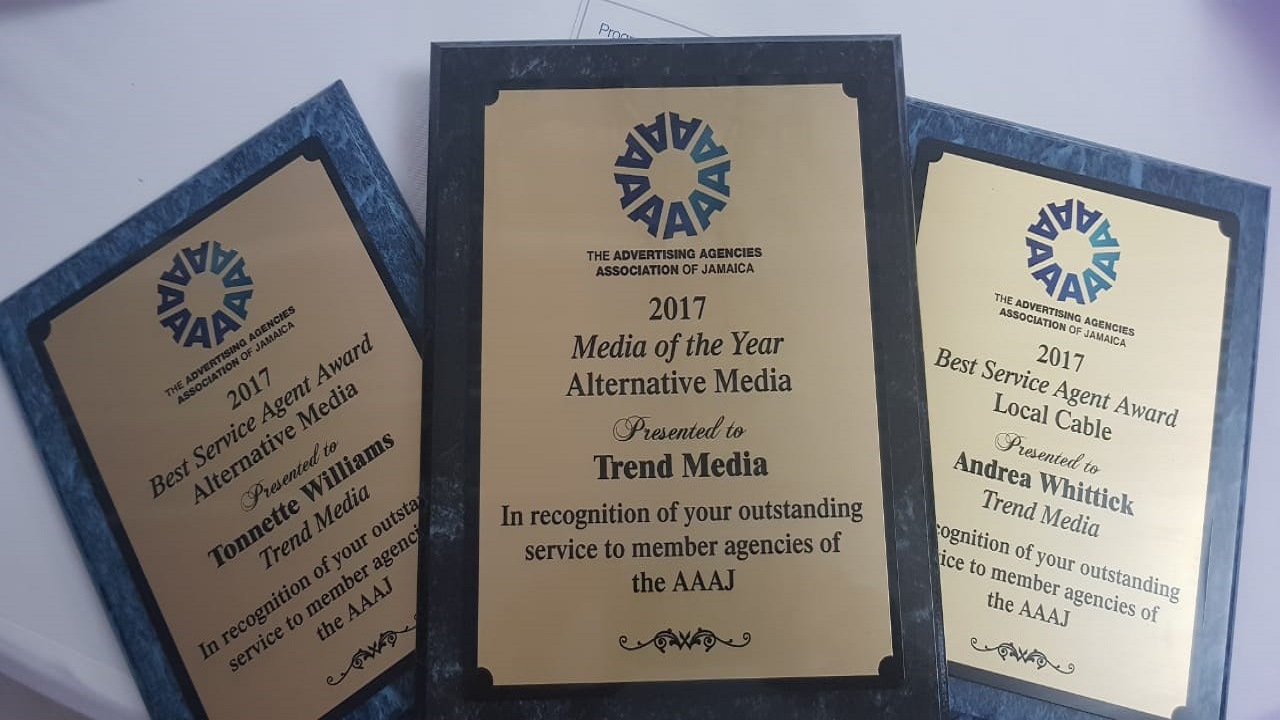 The Advertising Agencies Association of Jamaica (AAAJ) has named Trend Media the top non-traditional media outlet in the island.
The digital media sales house won the coveted "Media of the Year – Alternative Media" trophy at AAAJ's annual award ceremony held at the Spanish Court Hotel in St Andrew on Thursday. The alternative media category includes digital, indoor videos and point of purchase content advertising.
"I want to thank the AAAJ for recognising the efforts of this amazing team that I work with. Trend Media is proud to be leaders in the digital field which is transforming the media landscape in Jamaica," Trend Media CEO Aileen Corrigan said.
"We will continue to support the AAAJ and its affiliates in continuing to deliver best in class digital advertising solutions for our customers," she added.
Trend Media's Tonnette Williams and Andrea Whittick also won 'Best Service Agent' awards for alternative media and local cable respectively.
Loop News publisher Trend Media is the largest digital media house in the Caribbean, operating across 27 markets with access to over two million unique users and 12.5 million page impressions on Loop each month.
It has access to over 12 million Digicel subscribers and, using its programmatic solution, reaches any person who is online.