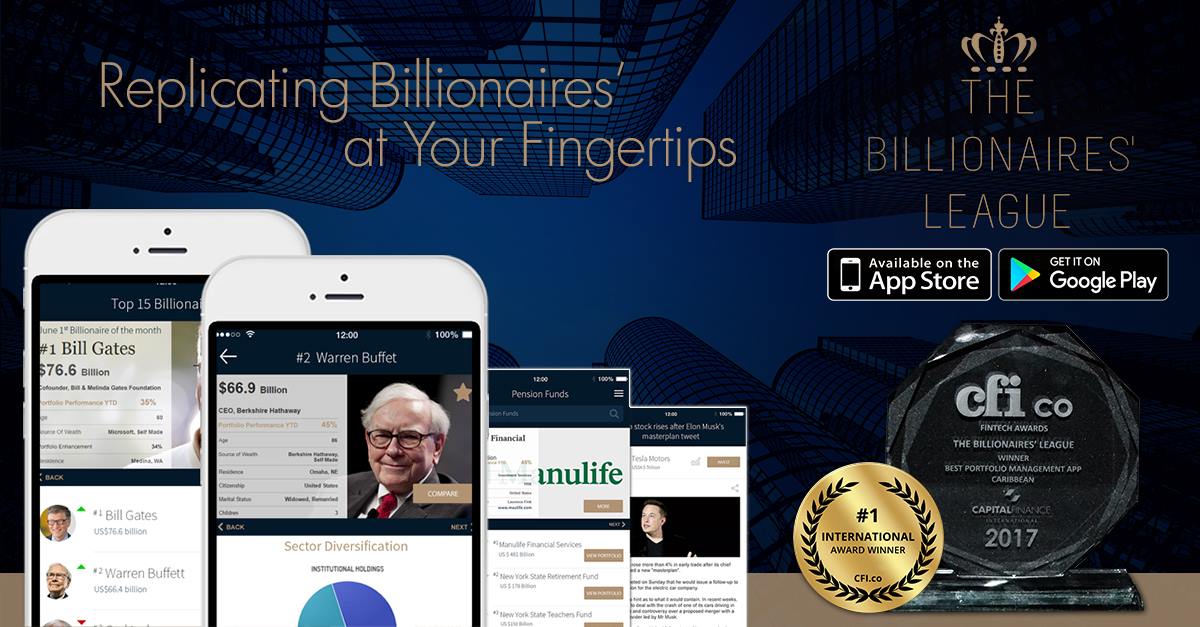 Financial technology, investment software, development and mobile application Billionaires Mobile Limited has entered into a new media partnership with Loop News.
In a statement, the company said the partnership will bring information about financial literacy and investment guides to the public in an easily understandable format.
The company said the app will also bring awareness of the new Billionaires' League app, the launch of which is "highly anticipated by many within the financial landscape".
The company said its mission is to "empower the novice investor's journey at the palm of their hands".
Founder and CEO of Billionaires' League, Sheldon O. Powell, said the partnership will drive regional engagement.
"This partnership is a game changer that will empower Loop's mobile users and the next generation of investors with applicable digital financial content at the palm of their hands, on the worlds' leading billionaire investors, investment banks and pension funds stock portfolio simplified like never before, to drive engagement regionally," he said.
Brent Acosta, Marketing Manager for Trend Media, the publisher of Loop News, said Loop welcomes the company's expertise.
"Noticing there has been a gap in financial literacy and understanding amongst the public, Loop has welcomed the expertise of Sheldon O. Powell and the Billionaires' league team for providing easily digestible content that the novice can easily use to their benefit in increasing their knowledge in all things finance and investing," said Acosta.